So my boss gave birth to twins two weeks ago and I brought them dinner and a gift basket tonight.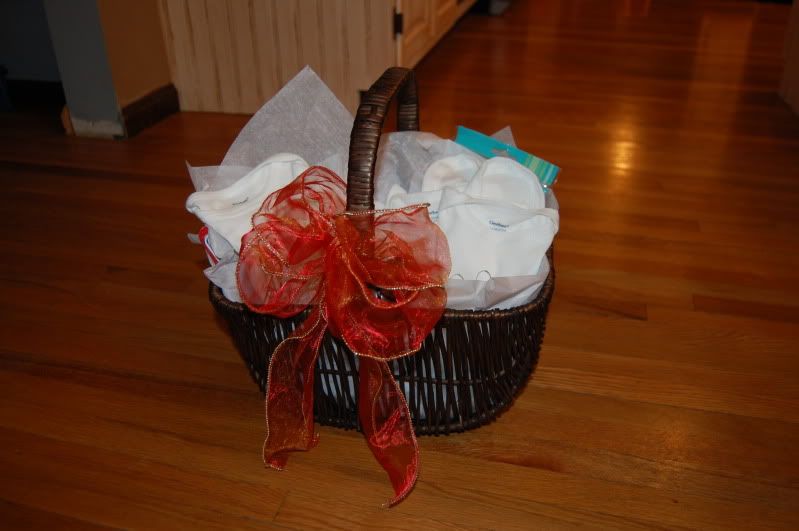 I had so much fun putting this together!!
Check out the adorable onsies that I made thanks to some awesome Iron-on transfers from Hobby Lobby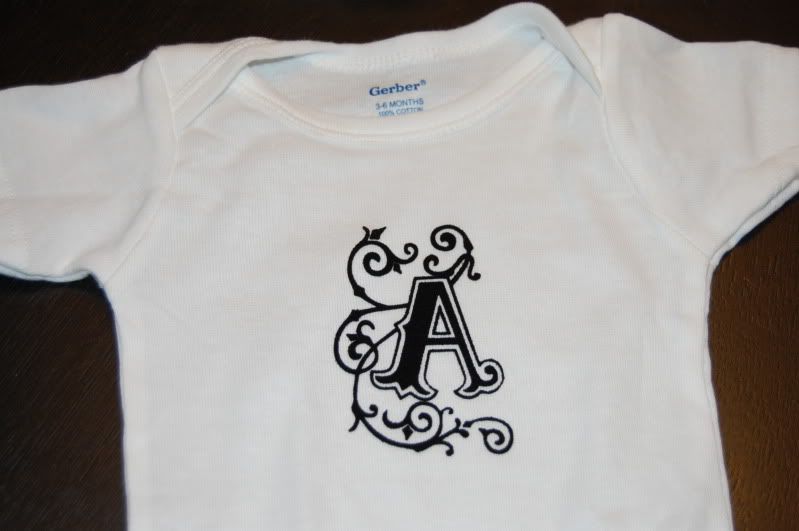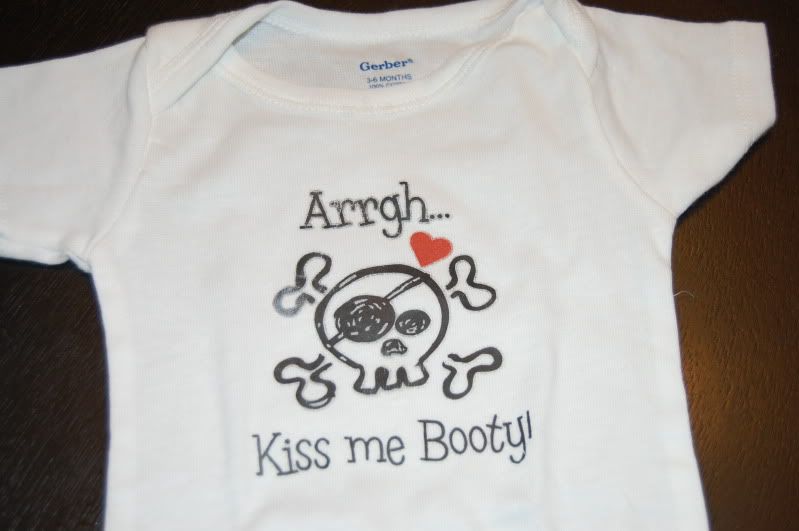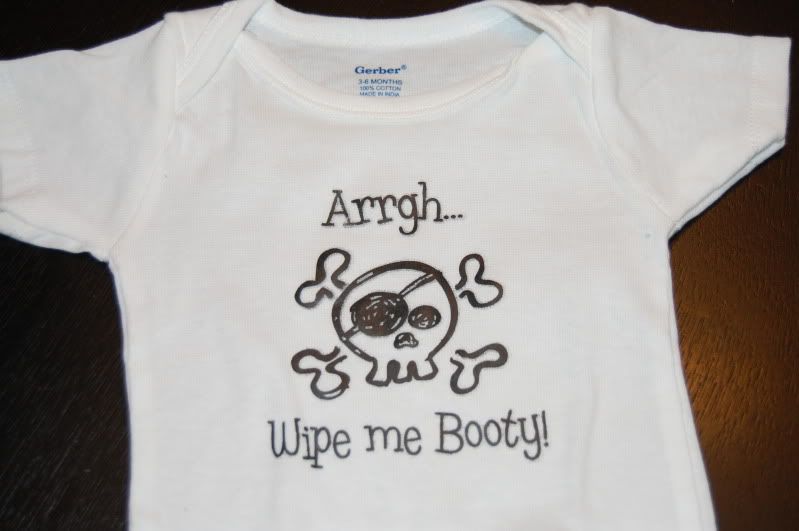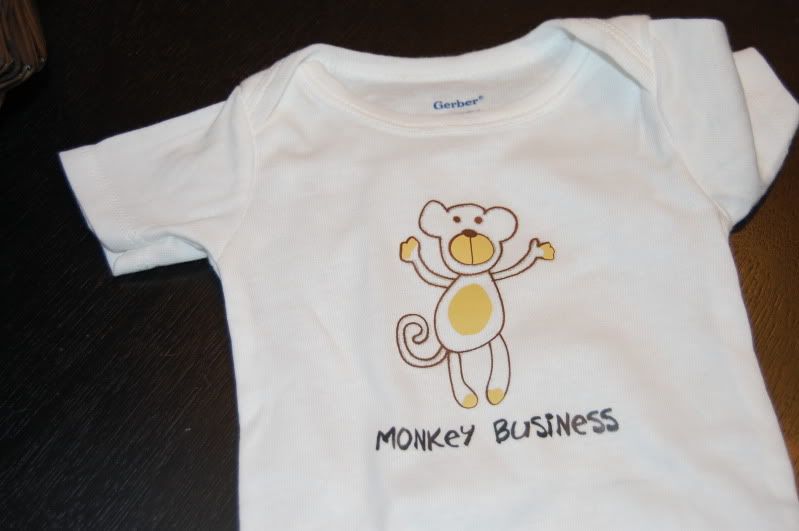 And I'm so bummed. I took out the card to take a picture of it and then forgot to put it back into the basket!!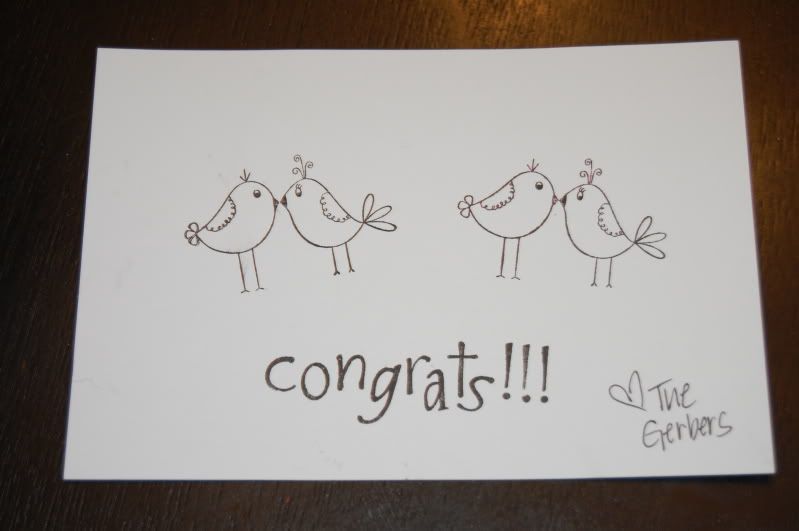 I brought them my new favorite dish,
Artichoke Sun Dried Tomato Caper Chicken Pasta
and so I remembered to take pictures of it to add to the recipe post. I hope that they enjoyed it as much as we did in our house tonight! I am so happy for them and so happy that I got to have a little baby holding time tonight!!